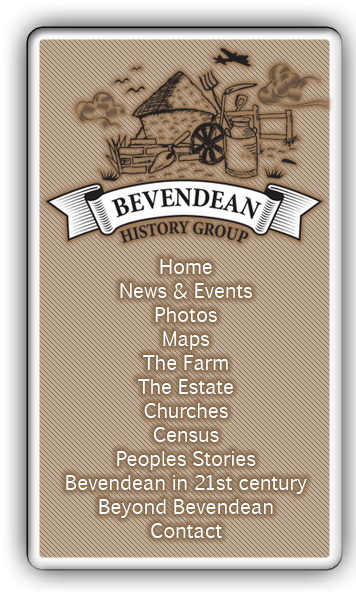 Bevendean History Project
More Peoples Stories about Lower Bevendean
Doug Raynsford, Memories of Bevendean
I left Whitehawk School at the age of 10 in 1948. Mum, dad, sister Daphne and myself moved into a new house on a new housing estate called Lower Bevendean. The houses had been built after the war which had finished 3 years earlier. Read more ... s_001


Doug Raynsford, When I was a Kid
Things I remember when I was a kid
Like ten bob notes and the faithful old quid.
Read more

..

.

s_002
Sheila Lemon, Memories of Lower Bevendean
I think he did come home one day, crying, because his... someone had upset him, one of the little kids had upset him. He was only four and he said, 'cause his name being lemon they had picked on him. And of course he said. Read more ... s_003

Violet Bradford Memories of Lower Bevendean
It was a new council property. [...] Homes built for men coming back from the war. Which was most of the estates now weren't they? And that's how we came by it.
Read more ...
s_004
Mick Short's Memories of Bevendean
Michael moved to 179 Norwich Drive in 1962. As a boy he lived in Moulsecoomb Villas which were where the Brighton University Cockcroft Building now stands.
Read more ...
s_006
Marjorie Phillips Memories of Bevendean


We moved to Plymouth Avenue in May 1954. Our new home, part of an individual self build scheme, was two years old and the man who built it was moving to Canada.
Read more ...
s_007
Marjorie Phillips Further Memories of Bevendean


I was born on 10 October 1946 in Buckingham Road maternity hospital and at first I lived in Nesbit Road.

Read more ...
s_007b
The Geere Family History
Information from Jeremy Geere regarding the Geere Family History
The Geere family came from Ovingdean.
Read more ...
s_012
John Lakin memories of Bevendean
My family moved into a new house in Hornby Road in about 1950, when I was two years old!
Read more ...
s_014
Eileen Ridge remembers Bevendean
I was born on 23 May 1928 at 50 Ladysmith Road Brighton; the landlady owned several houses and decided she would sell them so we had to get out.

Read more

...

s_015
Esme White remembers Bevendean
I lived in Higher Bevendean for nearly 20 years until I got married in 1955 when I moved to Plymouth Avenue in Lower Bevendean.


Read more

...

s_016



Diane George remembers Bevendean
Diane remembers that Florrie Sworn and her husband Dennis lived in the old farmhouse at Lower Bevendean.

Read more

...
s_019
More Stories about Bevendean