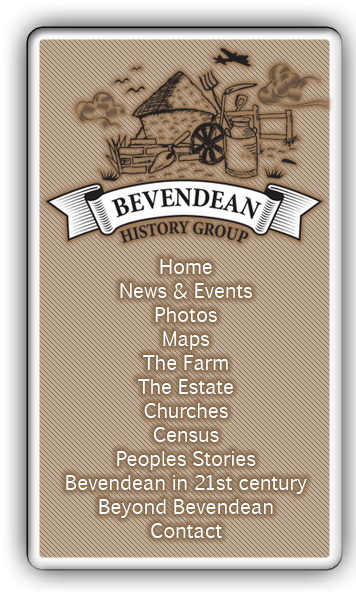 The Estate - Bevendean History Project

ARP shelters at Moulsecombe Schools and the Church

In June and July 1939, before War had been declared plans were drawn up for Air Raid Shelters to be constructed for all the Brighton Schools. World War 2 started on the 1st September 1939 when Germany invaded Poland.
Map showing the location of the ARP Trench Shelters built at the Moulsecombe Schools.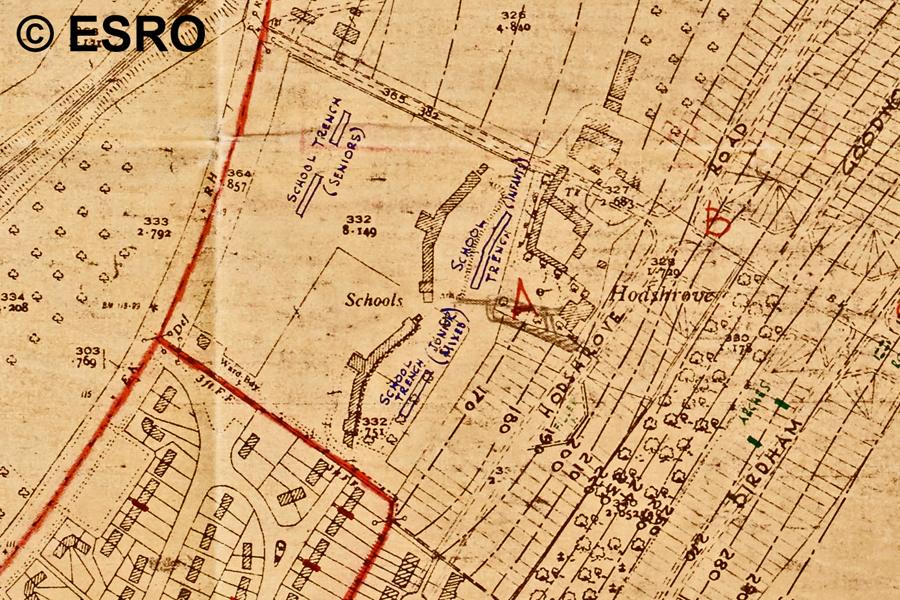 Here are the plans for the ARP Trench shelters built at the Moulsecombe Primary and Secondary Schools.

These plans are for Moulsecoomb Junior Mixed to accommodate 560 children and Moulscoomb Infants to accommodate 500 children. They were built into the bank on the school field below the school buildings.
These are the plans for Moulsecoomb Senior Boys School designed to provide accommodation for 350 children sitting on benches fixed to the side walls.
Duck boarding was fitted over the floor in case of water getting into the shelters.
Site plan for an Air Raid Shelter in the basement of St Andrews Church at Hillside. Many buildings used by the public were provided with ARP Shelters.
This more detailed plan was to strengthen the roof of the basement and create emergency exits at the far end of the rooms where there were already windows.
Interior view of one of the two ARP shelters in the basement of St Andrews Church. The opening bricked up at the far end is where the emergency exits were made. Photograph taken in June 2019.