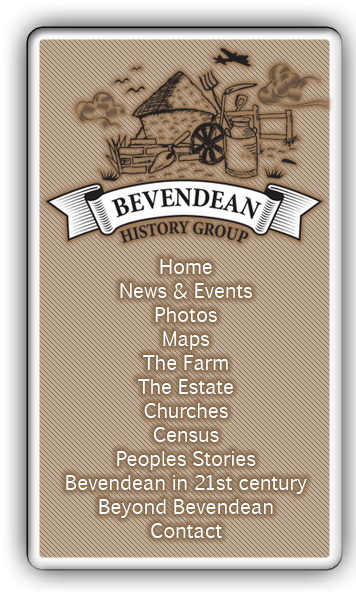 Bevendean History Project

The Bevendean Hotel now known as The Bevy
Norman comments, "I see Bevendean is in the news again with the opening of 'The Bevy'. This was my father's local in the 1930's and 40's. He was a member of the darts team and won a pewter tankard of which he was proud. It got lost in one of our moves.
Norman asks. "How did the Bevendean Hotel come to be so named when it is in Moulsecombe?
"
The most likely answer is that the Bevendean Hotel was built on land which was originally part of Bevendean Farm and not part of the Moulsecoomb estate.
The Front of the Bevy in December 2014.
The New Bar in the Bevy in December 2014.
The Brighton Licensing Justices was first granted a full licence for the Bevendean Hotel in March 1934. This appears to be before construction started.
On 10 Jun 1936 the Brighton Borough Petty Sessional Division issued a full licence for the Bevendean Hotel.
By the 14th September 1936 work was still in progress due to difficulties in obtaining some of the materials needed to finish the job.
Presumably the Bevendean Hotel opened later that year or early in 1937.
The Bevendean Hotel was closed in May 2010.
Local residents have raised money to reopen the hotel as a community pub providing a meeting room as well as somewhere to have a snack and a drink.
If you have memories of the Bevendean Hotel please send them to the website.
Why was the
Bevendean Hotel
so called?
More on the
Bevendean Hotel
and the Bevy
in the Estates section.