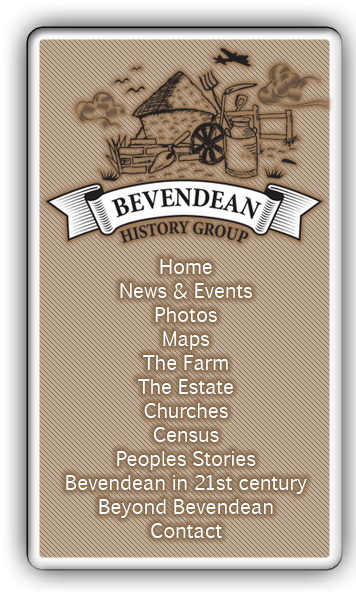 The Estate - Bevendean History Project

Burial in Falmer Cemetery
of the last Farmer at Bevendean
Burial of Norman Allcorn's Grandparents in Falmer Cemetery



My Grandmother and Grandfather Edith and Frank Allcorn lived at Lower Bevendean Farm from 1908 until 1942.
Although the farm had a Brighton postal address it was in Falmer parish to start with and my grandparents worshiped there for many years. (I believe the postal address was Brighton 3. A very early post code.)
My grandmother died in 1949 and wanted to be buried at Falmer. The Rector said it would cost £50.00, a lot of money in those days. Being close to Brighton many people wanted to be buried in this picturesque spot.


My Grandfather complained to the bishop, but the only concession was that he could be buried in the same plot so he had to pay up.
Ten years later he joined his wife.

The text on the headstone reads:-
'In loving memory of Edith Lucy Allcorn,
Died 7th January 1949, aged 72 years,
"Loves Last Gift – Remembrance"
Also of her husband Frank John Allcorn,
Died 9th January 1962, aged 84 years,
"Reunited".


The plot is just inside the gate of the new cemetery which was opened in about 1900.
Norman Allcorn
Story_055n