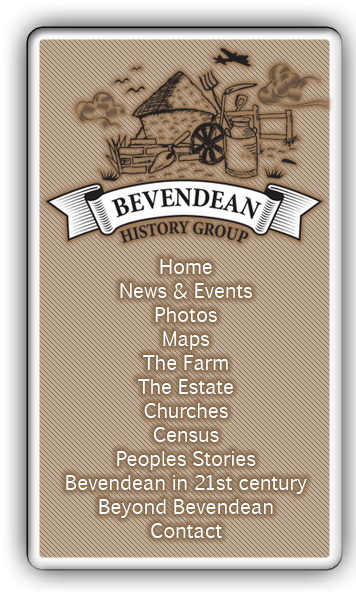 The Estate - Bevendean History Project

"Little Hell Village against Rector" - Falmer Village

"Little Hell Village against Rector."
By a Herald Reporter.
"Puffing a cigarette, a Sussex village rector said yesterday," they have been trying to get rid of me ever since I came here but I have been here for 11 years now." And he roared with laughter.
The Rev. Joseph Hanbury Wykes Ashdown, 65 year old ex-missionary, was little disturbed by the fact that some of his 500 parishioners in Falmer are thinking of petitioning the Bishop of Chichester.
"They want him replaced chiefly on the grounds that there is now no Mothers Union or Sunday School in the parish. But they have not forgotten that once the rector told them a bomb would do the village good. In fact that is when it all started."
No 'Nursemaid'

Complained Mrs Wall of Moulsecombe, a little further along the road. "As soon as he arrived he shut the Sunday School saying he was not going to be a nursemaid to children while their parents took a nap.
"He let the Mothers Union die out and once called us swine from the pulpit."
Mr Ashdown, 65, an ex-missionary answered his critics in the garden of his rectory. "I did say something about a bomb" he said.
"It was towards the end of the war and I thought it would wake them up to the fact there was a war on. I went through the First World War and sometimes my language is not what they expect from a clergyman.
I once told them they had made a little hell for themselves and were worshiping the devil and were all little devils themselves.
Not bad eh?
Not Quite True.

It is not quite true that I called them swine, One Sunday I took as my text; 'Cast not your pearls amongst swine'. I am too busy to run a Sunday School single handed and no one will help me. A Mothers Union is usually run by an enrolling member and when ours resigned no one would take on the job."
Grinning widely he continued, "I had a burglary last Tuesday, he was not much of a thief, he scoffed all the cake and left a bottle of whisky".
Note:
The Rev. Joseph Hanbury Wykes Ashdown was the vicar of Falmer from 1939 to 1952.
This report is from the Daily Herald on 5th September 1949 published in London.
Story_054n