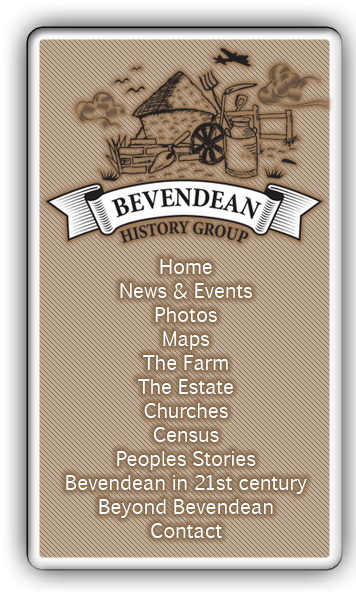 The Estate - Bevendean History Project

Bevendean Community Summer Fayre 2019
A Community Summer Fayre was held on Farm Green at Lower Bevendean on Saturday the 13 July 2019 between 1 p.m. and 4 p.m.
There were a variety of stalls and displays with music provided by a steel band. The stalls included the local Womens Institute, one promoting the local environment and wildlife, teas and cakes, croqueted blankets and shawls, tombola, a barbeque, second hand children's clothes stall and bric-a-brac.
There was also a display of pictures showing the development of Lower Bevendean from c1900 to 2000 provided by the Bevendean History Group.
People asked about the site of the farm and buildings. Due to the recent dry weather parch marks indicating the remains of walls under the ground could be seen in some areas of Farm Green.
The Mayor of Brighton and Hove, Councillor Alexandra Phillips attended the event visiting the stalls and playing one of the steel drums. The photograph above shows the Mayor, on the right, playing one of the steel drums.
The Mayor sat on the ground listening to music being played by two young people on a violin and guitar.
The Mayor was presented with a copy of the Bevendean Farm History Booklet by John Phillips a member of the Bevendean History Group.
More photographs from the Summer Fayre