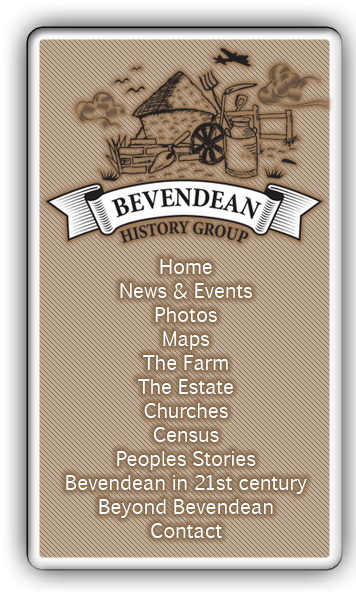 The Estate - Bevendean History Project
Bevendean Primary County Infant and Junior Schools
In June 1947 the Borough Surveyor drew up plans for a two form entry infant and junior school at Lower Bevendean.
On the 21 November 1949 on the spot where flowers once grew in the garden of the old farmhouse at Lower Bevendean, the foundation stone of Brighton's third post-war school was laid by the Mayor (Alderman Ernest Marsh).
From the Brighton and Hove Herald 26 Nov 1949.
Both schools opened on 4th September 1950 for the registration of children. The infants classrooms and dining hall were shared with the junior school. Miss Cross was the Head Teacher of the infant school from the opening in September 1950 until she retired in July 1977.


Mr W. H. Bond was the Headmaster of the junior school for the first 2 years after the school opened. He was succeeded by Mr R. D. Webb in September 1952.
NEW BEVENDEAN SCHOOL OPENED





The new Bevendean school opened for the first time on Monday and here is the headmistress (Miss Cross) greeting some of the pupils.



From the Brighton and Hove Gazette
8 September 1950.

Classes in the infant school started on the 5th September 1950 with 150 pupils making 4 classes. Unfortunately there was only a limited amount of the furniture and equipment needed as not everything had arrived when the school opened. By January 1951 the number of children in the infant school had risen to 237 in 6 classes. In September 1956 there were 305 children in 8 classes.

The junior school started with 155 children in 4 classes, and by June 1956 there were 529 pupils in the junior school making 15 classes.

Work continued on the grounds around the school with the banks being grassed and the fence around the school completed throughout the autumn term of 1950. At the same time more classrooms were finished and most of the missing furniture arrived.

The school was officially opened on 19 January 1951 by Sir Fred Clarke, who was supported by the Mayor Alderman S. Davey.
Sir Fred Clarke was the Director of the Institute of Education in the University of London between 1936 and 1945. During the 1930s and 1940s he was a strong advocate for educational reform in England and Wales.
From the Brighton and Hove Herald 20 Jan 1951.
Pamphlet for the Official Opening of Bevendean Primary School.
Photographs of the building of the school