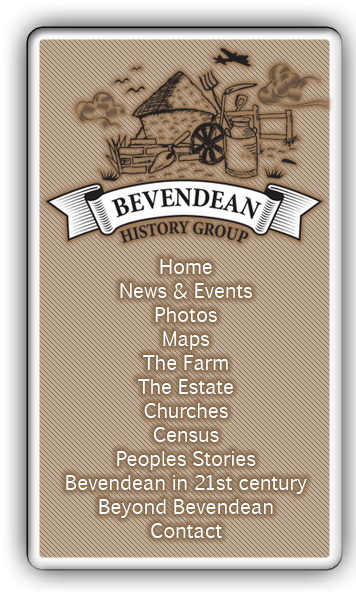 The Estate - Bevendean History Project
BeCCa - The Bevendean Childrens Centre
The "Bevendean Children's Centre Association" now known as "The BeCCA Centre" was 40 years old on 15th October 2016.


In 1976 Becca were struggling to operate in the space available in the church hall. Weekend events in the hall meant our equipment was being used, but not with care. One of us joked "let's build our own premises for the playgroup!" That joke manifested into us looking at provision for all ages in Bevendean, for sadly, apart from the Scouts there was none.
On October 15th 1976, in a classroom at Bevendean School, the Bevendean Children's Centre Association was born. We quickly called ourselves BeCCA. And soon after our birth we became a registered charity. We needed a site and approached Brighton Council to lease the site we now use. This was agreed and since then we have paid rent for the ground we stand on.
It took eleven years to raise enough funds at car boots, fetes and fairs to buy the building and work with Man Power Services to put it up. We had to raise the funds plus a small loan as in those days there was no funding. In the meantime we continued to operate from the church hall for the playgroup, play schemes, fetes, and fairs.
Pictures taken in October 1984 when construction of the BeCCa building started.

Photographs showing the progress in 1985.
There were of course, lots of trials and tribulations during these eleven years but we finally opened in April 1987.
Official opening in July 1987 by the Mayor Councillor Robert Christoli standing next to Vince Wild.

Children presenting flowers to the Mayor
at the opening ceremony.


We had a beautiful building on a wonderful site, full of its own history as it was the site of Bevendean Farm. What to do now we had it!
What Becca does
Playgroup, play schemes, clubs for children and young people, community events.
This programme of use has continued over the last 40 years. We work with Brighton and Hove City Council Play Unit, and our friends from Adventure Unlimited.
In 2011 we were fortunate to be supported by Brighton and Hove Early Years and our facilities were able to have a makeover.
We continue to fundraise to keep this well used facility open, and moving into the next phrase.

The Becca Building on Farm Green in 2014.
Photos from the Anniversary Party
Becca closed both its Childrens Centre and Youth Club at the end of May in 2017. The number of children and young people having declined on the estate, it was no longer viable to continue to run the centre.
The school is also seeing a reduction in the number of children going there.


Note.


Many houses on the Bevendean estate have been converted into houses for students, HMO's.
Young families can no longer afford to buy or rent houses on the Bevendean estate.