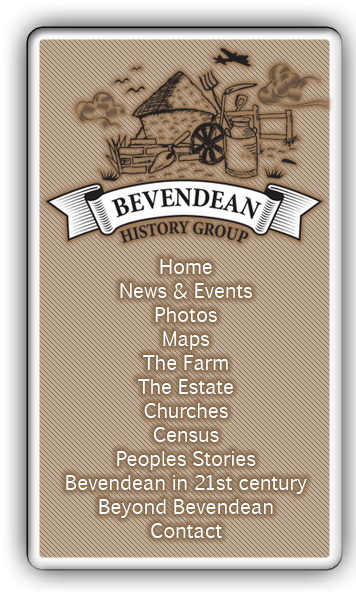 Churches - Bevendean History Project
Falmer Church Roll of Honour for WW2
Falmer and Stanmer Roll of Honour for World War 2
The roll of honour which was written on a large sheet of paper, mounted on a board, was found fairly recently (2018) in the organ loft at St Laurence Church at Falmer and then deposited in the Parish Archives held at the Keep in Falmer.
The document has suffered some deterioration due to the conditions in which it has been kept and some of the names are very difficult to read.
The image above, which has been enhanced as far as possible, shows the names of all the men that served in the armed forces from the parish of Stanmer with Falmer. Those marked with a cross died on active service. A number of names have faded and are difficult to read.
The image below is a complete transcript as far as possible with a question mark against names which were not clear even under ultraviolet light. The names originally in the fourth column above have been moved to the end of the second column.


If you have any information about anyone on the list or can suggest corrections please contact the website using the contacts page.