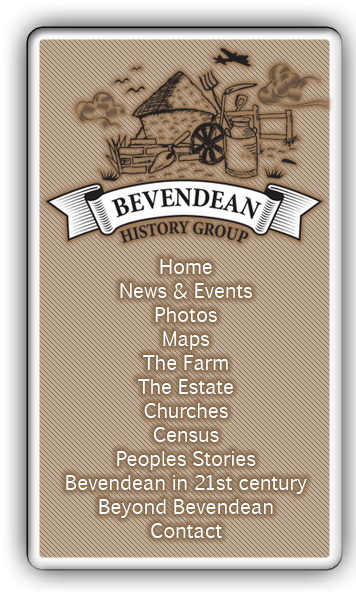 Moulsecoomb - Bevendean History Project
Development of the Moulsecoomb estate
The Moulsecoomb Estate in 1833
A plan of the Moulsecoomb Estate in 1833 when it was owned by Richard Monkhouse Tillstone.
The key below gives the area as 480 acres.
Brighton Expands Northwards
As Brighton spread northwards Bear Road and Coombe Terrace were built between 1895 and 1899 with the following roads built between 1900 and 1909; Buller, Coombe (west end), Dewe, Ewhurst, Ladysmith, Milner (west end), Natal (south side), Nesbitt, Redvers & Riley Road. Between 1910 and 1905 Kimberley & Mafeking Roads were built. The First World War put an end to further house building.
In July 1918 Brighton Corporation agreed to purchase the Moulsecoomb estate owned by Benjamin Tillstone Rogers-Tillstone, an area of 424½ acres for £42,500, although the purchase could not be completed until 2 November 1920 after the end of the WW1. At this time the Downland was outside the Brighton boundary and therefore part of East Sussex.
Brighton and Hove Herald 27 July 1918 Great Land Purchase Scheme