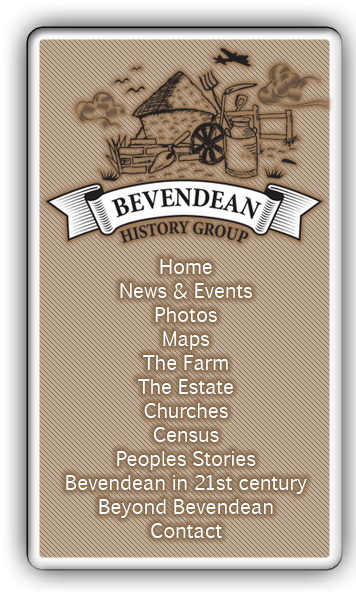 Coldean - Bevendean History Project
Coldean from 1800
Farm Lane at Coldean

A map drawn by William Figg of Lewes about 1800 below, shows that Coldean consisted of farm land being part of the Stanmer estate owned by the Earl of Chichester.
About half way up the lane was a newly built barn, on the west side of the road, in a field called New Barn Field. On the other side of the road were some cottages called the Menagerie built in the 1700s.
There is a suggestion of some buildings at the bottom of Coldean Lane where it joints the Lewes Road.

A map dated 1875 shows a number of buildings at the bottom of Coldean Lane. Two of these buildings are either side of the lane which suggests that they might have been built as lodges.
Maps dated 1912 and 1932 give no sign of any further development apart from cottages at the bottom of Coldean Lane. The map here is from 1932.


Photograph below is of Coldean Farm and cottages about 1930 with Coldean Lane on the right.


A map drawn in 1933 (below) shows the fields belonging to Coldean Farm with a total area of 225 acres.
Half of the estate was in the Parish of Stanmer while the other half (nearest to the Lewes road) was in the Parish of Falmer. The Lewes Road is at the bottom of the map.



A drawing of Coldean Farm drawn in 1940 by C. W. Yeates.

Photographs from 1906 to mid-1950s
Coldean continued