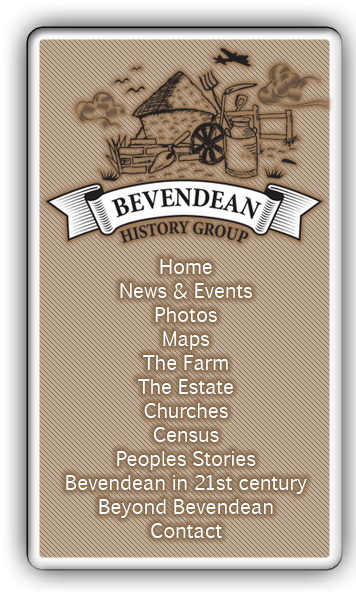 Bevendean History Project
Weather since 2000
The weather has become more extreme with more periods of heavy rain and strong winds.
There have also been some longer hot and sunny periods in the last 20 years.
The autumn of 2000 was the wettest on record in England during the 20th century.
Between 9 am on 10th October and 9 am on 12th October, 102.9 mm of rain fell in the Lewes road area. As the Downland was already saturated, Bevendean did not escape flooding with Bodiam Close, Bodiam Avenue, Leybourne Parade, the Community Centre and Bevendean School being flooded due to Downland runoff. The Flooding in this area lead to the permanent closure of the White Admiral.
The 21st century started with further flooding when a damaged valve chamber at the foot of the Bevendean Cascades caused flooding in Bodiam Close.
The months of November and December 2009 were wetter than normal.
The months from November 2018 to January 2019 were very wet with flooding in parts of Sussex and severe flooding in other parts of the country.
May to July 2019 was also wetter than normal, while the months of September to December were very wet in 2019.
Snow fell during January to March 2013, but the last really cold winter was in February and March 2018 when "The Beast from the East" struck the country. We seem to be in a period where in general the winters are less cold then in the past.
There have been a number of long dry spells notably in June and July 2018 when rainfall amounted to 1.1 mm and 17.0 mm respectively.
2020 has seen a dry spell starting when Covid-19 lockdown was announced on 23 March and continuing into May when the rainfall totalled just 12.3 mm.
The months of November 2009, February 2014, December 2015 and February 2020 have seen strong winds than average affecting Brighton.