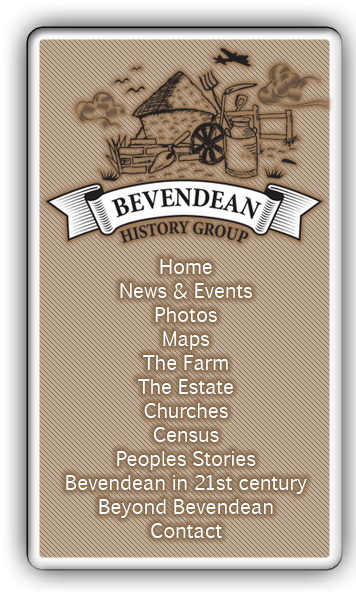 The Estate - Bevendean History Project

Stories from the Bevendean Estate

1.
Flooding in Bevendean. Norman Allcorn remembers the farm house flooded in the early 1940s.
2.
Councillor Lewis Cohen at Bevendean in October 1959 when his car broke down.
3.
Photograph from Carol Kendall nee Wickham of a class at Bevendean School in mid 1960s.

4

.
Carol Stevenson remembers Bevendean in the 1960s.
5.
John Munro lived at Cambridgeshire Farm aka Hill Cottage from 1939 to 1955.
6.
Jacqueline Berryman remembers Bevendean.
7.
Ralph Deacon on Edward Deacon Ox Man at Bevendean Farm.
8.
Frank Edwards talks to Robert and Connie Byrne about their parents the first landlords of the White Admiral Public House.

9.


Mr Toppings Newspaper Boys were all enterered for a national competition in 1951.

10.


Boys make a Cricket Pitch on the Avenue Green after the Second World War.
11.
Pamela Mass nee Springgay lived at 17 Heath Hill Avenue in the 1950s.
12.
Aircraft midnight landing on the Avenue Green on 16 May 1939.